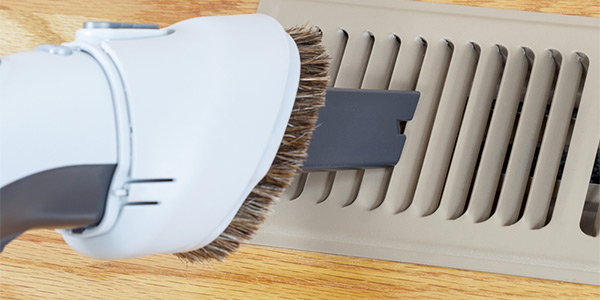 Air Xchange Duct Cleaning started in 2001. The business was born with son, Matt Moorman, asking his father, Bruce Moorman, about starting a new business performing air duct cleaning.  Matt was the co-owner of a fire and restoration business in Boone-Story County at the time and through his experience found there was a demand for it.  Bruce was interested and began researching the market for this type of business.  He discovered that there was a demand for duct cleaning in both the residential and commercial industry.
From there Bruce took it to the next level by attending industry seminars to better prepare myself for this new business venture. The  more knowledge he gained the more he knew that it would be a successful business to start and that I could one day pass down to his sons.
After months of seminars and research the search led to Abatement technology Equipment. Bruce found this to be the best equipment for all types of jobs commercial or residential.
Air Xchange Duct Cleaning has cleaned many types of business over the years including residential as well as commercial buildings. This leads them to work with apartment complexes with over 300 vents and to a small 2 bedroom home.
Call Bruce or Matt today for a free inspection of your duct work. 515-433-5909
Bruce Moorman
Bruce started out in the construction field.   He owned his own drywall and insulation company for over ten years.  He then went into sales which have provided him with the customer service skills he uses today. Bruce sold cemetery property and then went on to sell Harley Davidson motorcycles.
Bruce is proud to be a business owner again where he finds it very rewarding making home safer and more comfortable for his customers.
Bruce provides service to Central Iowa including Fort Dodge, Cedar Falls, Ames, Boone and more.
Casey Moorman
Casey has spent all of his career as a small business owner and drywall finisher.
Casey has been assisting Bruce and Matt for the past few years to ensure the best service and customer response