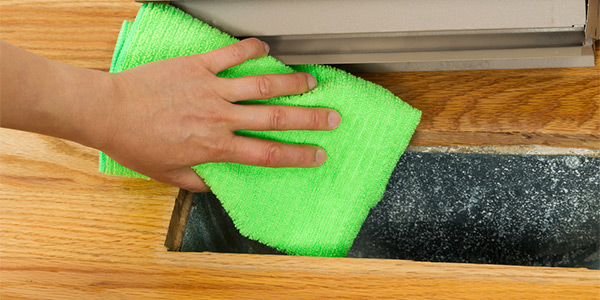 The quality of the air inside your home or commercial space can have a huge impact on your comfort and health, as well as the comfort and health of your family or employees. Since 2001, customers have trusted Air Xchange Duct Cleaning to provide our high quality, dependable services in their residential and commercial buildings. Here's a look at our key services:
Duct Cleaning
We offer residential and commercial duct cleaning throughout our service area, allowing our customers to breathe better, enjoy cleaner surroundings and save money on heating and cooling bills. Our equipment is capable of eliminating all varieties of pollutants from your ductwork.
Indoor Air Quality Assessment
Before scheduling duct cleaning, our team will perform a thorough assessment of the indoor air quality in your building. We will ask about common indoor air pollutants, such as pet hair and dander, dust mites, molds, tobacco smoke, chemical cleaning products and more, while also surveying any symptoms occupants may be experiencing.
Dryer Vent Cleaning
Dryer vent cleaning isn't just a nice thing to do for your dryer—it's also a smart safety measure, a way to save money on your energy costs and a way to avoid the need for serious dryer maintenance and repair down the line. Contact Air Xchange Duct Cleaning for information about residential and commercial dryer vent cleaning in Des Moines, IA.
Video Camera Inspections
Accessing the more remote areas of your ductwork is critical to getting a thorough picture of the extent of the contamination you're dealing with. That's why we perform video camera inspections to ensure the true condition of your ductwork is apparent before we begin the cleaning process.
Drywall Patching and Texturing
Air Xchange Duct Cleaning also offers drywall patching and texturing services for homes and businesses in our service area. Call us for more details.
You don't have to live with poor indoor air quality or resign yourself to living with the effects of constant allergies and headaches—call Air Xchange Duct Cleaning at 515-231-8161 to schedule an appointment for an indoor air quality assessment or arrange for duct or dryer vent cleaning in Des Moines, IA.